THINK FARM. THINK AGRIROOTS.
We're your agricultural mortgage partner.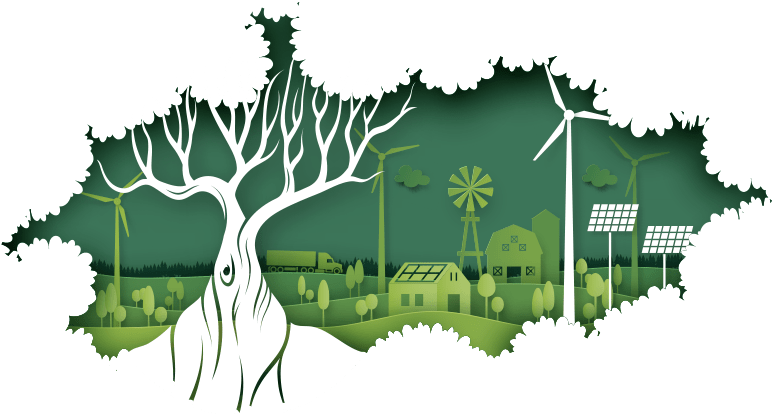 We lend to support more than farms.
AgriRoots clients span any agriculture related business. If it's zoned agricultural or commercially zoned to support agricultural production – for example a cheese factory, a direct retail store, or a medical by product of agriculture – we're here to help.
Our niche is providing bridge capital (12-36 months) with the goal of transitioning them back to traditional financing or another predefined exit strategy.

TWO WAYS TO PARTNER WITH US
OPTION

ONE
Refer your Ag clients to us
And we'll manage it all, including complete brokerage and lending packages to ensure your client gets the right funding for their individual needs.
OPTION

TWO
Co-broker with us
Continue to work with your clients, and provide AgriRoots with all supporting mortgage documents, and you broker the file.
Either way, earn a referral fee for each of your approved clients!
How do I submit a deal?
Priority will be given to deals submitted via Filogix or Velocity. Alternatively, deals can be submitted via email to: shawn@agriroots.ca.
We lend across Canada
AgriRoots lends in all provinces except Quebec, the Yukon Territory, the Northwest Territories, and Nunavut.
RURAL RESIDENTIAL & COMMERCIAL MORTGAGES

Bridge Financing Available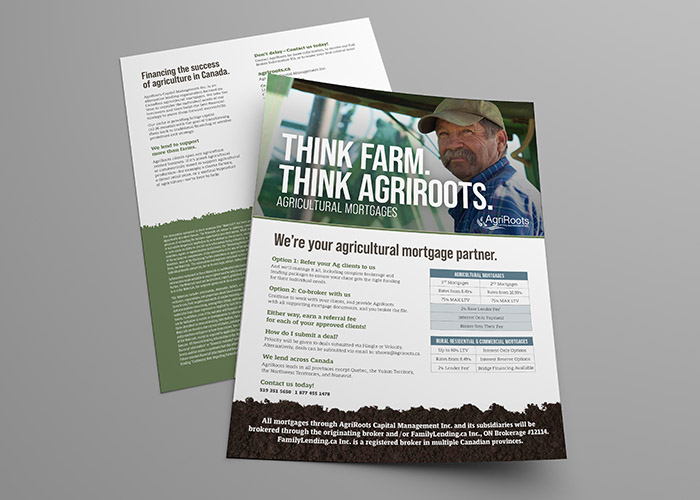 Promote Agricultural mortgages for your business with our FREE Broker Kit.
Let your agricultural clients and community know that you offer Agricultural Mortgages. Our free Broker Kit includes fully customizable marketing tools:
Borrower Information Sheet: you can print or provide as a PDF to your potential clients
Digital Ads: sized for social media and Google platforms
Print Ads: in a variety of sizes
All mortgages through AgriRoots Capital Management Inc. and its subsidiaries will be brokered
through the originating broker and / or FamilyLending.ca Inc., ON Brokerage #12114.
FamilyLending.ca Inc. is a registered broker in multiple Canadian provinces.